Norway - Full Moon 197 - 09/30/12

It's a label showdown!
Metronomicon Audio vs. Jester Records - Round 40



Various Artists: 4.0
  (2010 Metronomicon Audio: MEAU.0040.CD)
vs.
When: Trippy Happy
  (2007 Jester Records TRICK-040)

Welcome to round 40 in the label showdown series between Metronomicon Audio and Jester Records! Since we've more or less totally missed out on reviewing the output of these two great labels, we are going through their entire catalogues, matching the releases from each label consecutively against each other. Humorously counting goals

and giving out yellow

and red

cards, soccer style - but first of all reviewing the music. For more introductory information on this label match, see round 1.
Match preview
4.0 is presented in a double fold-out digipack with a booklet with lyrics and art.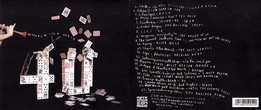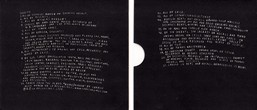 The When release comes in a CD jewel case with a folded insert with art & info.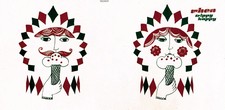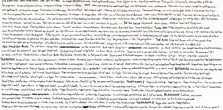 The match

Every 10th album from Metronomicon Audio is a compilation, and here we go with number four. Inside the cardboard gatefold they state: "We also invite other artists that we are fond of to contribute in order to give these albums an even greater diversity". Excellent, let's go! Opening the album is Center of the Universe, with the rather slow pseudo-arabic blip-blop hip-hop track "S.U.P.E.R.N.O.V.A.", which is Sissyfus doing everything but backing vocals, which are by Koppen. Next out is Pilemil, with "I'm Glad I'm Sad", 80's DIY inspired synth-pop with good vocals. Glaciers consists of only Englishman Nicolas Burrows, whose track "Husk" is soft, mellow and shimmering indie-pop, quite nice. Meta Forever are arguably the most humorous members of the Metronomicon gang, at least judging from their Astroid Antics album. Their "Don't Tel Aviv" is in the same vein as the songs on that album, quirky lyrics with a lot of nice harmonies. Amin Cools, aka Piskran, serves up a very synthetic and rather frantic contribution in "Skumring Søvn", while André Borgen's more low-key "The Russian Steps" is both fragile and sorrowful with a beautiful female voice

. S.L.Y.C. is Sara Cools with Sissyfus and others, and gives us what looks like the title track, sounding like a calm C.O.U. with female vocals, not bad. Magnus Moriarty™ offers "The Valley Of Lo", a nice song with typical Moriarty™, perhaps with an Irish twist. Post-rock instrumentalists The Samuel Jackson Five also contributed on the 2.0 compilation, and are back with "...And Then We Met The Locals", standing out as a band effort, the playing is tighter and more organic than most other tracks here. Hanny's "Aller Mest" is the first time Norwegian lyrics are used on a Metronomicon release I think. Kind of hard to hear all the words, but still a nice little song. Charlie Alex March is another Englishman, his track "The Lost Levels" is taken from his Home/Hidden album, featuring dramatic string instruments and eletronics, described as classical/experimental, and it certainly sticks out on this compilation. Ergo's "Brothers Packing Heat" is perhaps a leftover from his recent Mountaineering release, but sounds a little more electronic. Japanese experimentalists Satanicpornocultshop are arguably the most exotic inclusion, and their "aSaKa_mi2yo" is a strange synth-pop with skewed melodics and in-your-face Casio blobs, but never as fun as it is annoying

. Koppen is wrapping over a synthetic arrangement on his funnily named "Free Willy Nelson Mandela". Jo Apps & Charlie Alex March brings another English contribution with the darker and synthetic "Doomy". Siv Sperati, Science & Spheres is Siv on piano and vocals backed by cello, viola and accordion, a welcome acoustic contribution. I guess Stephen Molyneux, aka Tile, is another Englishman, who also had a track on the 3.0 compilation, but this one, "Low Clouds High Skies And Rainbow", is more interesting, rather quirky, and very British

. Travis Hallenbeck's "45" is just 13 seconds of rapid keyboards. Kristian Stouff Ludvigsen aka Lower Than Lo-Fi, presents "Maze", a nice slow melancholy song accompanied by acoustic guitar and cellos, played by Ingvild Urdal. Now We've Got Members spark up the mood again with "Until The Evening Falls", another up-tempo balkan-arabian nugget from them

. The keyboard/drums duo of Cyrano Armageddon gets the honour of synth-funk-discoing this compilationa to an and with "Get Knocked Down".
To sum it up: The 4.0 compilation from Metronomicon Audio features more contributions from outside the Metronomicon circle than previous samplers, making it the most diverse collection so far, and also the most interesting. You get a nice J of hearts poster also!
The title Trippy Happy more than suggests that this album has Lars Pedersen/When in psychedelic pop mode, and the opening track "Bye Puppy Bye" lures the listener into thinking about playful happy summer for about one and a half minute. Then a sinister orchestra breaks in

, suggesting that this will not be a happy trip under blue skies only, but that's about as sinister at this gets. The next one up, "Life Is Shit, Sometimes It's Beautiful" is quite beautiful and hummable, with the typical sampled-up 60's psych-pop sound we've heard before from When. "Sin The Sailor" moves forward a couple of decades with chill-out, slow-funky rhythms, while "Filthy John" jumps back to the 60's and is an easy digestible tune, with lots of nice vocal harmonies

and warm bubbling sounds floating around. "The King" is mostly an experimental collage of samples, developing into a steel band in circus mode, all slightly chaotic, and the trip is just about to go into overload. "Two Distant Calls" comes in two parts. "This Town Eats People" starts out with a guitar and a voice through a broken radio, before breaking through into clarity, surely a somewhat overused trick by now

? But the song is fine, reminding me of XTC

, although it is a little repititive. The second part, "Serpent Rain", starts out somewhat spooky, but soon flows back into another colourful tune. The fast and joyous "Butterflies" is both written and sung by Haakon Ellingsen, a past member of Last James, the 60's pop inspired 90's band which featured Lars Pedersen and in the beginning also Lars Lillo-Stenberg of deLillos. "Toy Party" uses a loop that reminds me of the synth loops in "On The Run" from Dark Side Of The Moon, but feels like just another sample mash-up interlude before the ending title track sets the eh ... happy mode with banjos and accordion. "Trippy Happy" is divided into two parts, with the short "Black Clouds" in between, offering a nice slide guitar, and in spite of its title, the clouds never feel like a threat to the overall good mood ending of the album.
To sum it up: Trippy Happy indeed is a happy and feel-good album, heavily 60's inspired, as expected. Don't know about the trippy part though, these are rather safe pop songs, with sunny melodies and well arranged harmonies, but the 60's inspired songs all feel a little uniform, making "Sin The Sailor" the highlight of the album for me, since it's not following that formula. A good album, but not a great one.
Match result: Metronomicon Audio 3 (




) - Jester Records 3 (




)
Next match
Next head-to-head meeting is the Center Of The Universe release Apokryfa from Metronomicon Audio which is up against the Ulver release Shadows Of The Sun from Jester Records.
Copyright © 2012 Knut Tore Breivik