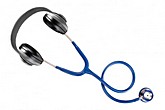 Norway - Full Moon 211 - 11/17/13

From head to heart
Juba Raga!


Following our retroscope series of latter years, here we go again! Here's Speakers' corner's cousin; From head to heart. Luna Kafé's focused eye on great events, fantastic happenings, absolute milestones, or other curious incidents from the historic shelves'n'vaults of pop'n'rock. Blowing our ears and our head, punching our chest and shaking our heart. Making us go sentimental, but not slaphappy. This moonth the Lunar time-machine stops in 1983, swooping two Norwegian classics. Yes, 2 times 30 equals 60. Let's celebrate them both, now and forever. At least at a National level, because I doubt this pair of records will work as good if you don't know the Norwegian tongue.

Knutsen & Ludvigsen
Juba Juba
Notabene Records
As these two albums are so Norwegian, I'll switch to... norsk fra nå av. Det som skiller de to platene er at mens The Return of... var Raga Rockers sin debut, så var Juba Juba Knutsen & Ludvigsens svanesang. Knutsen & Ludvigsen satte strek med stil, mens Raga Rockers startet stilig. Knutsen & Ludvigsen kunne se tilbake på en eventyrlig karriere og satte i tillegg til dette punktum med sin største suksess - både kunstnerisk så vel som kommersielt. Med The Return of... skjøt Raga ut av startblokken, stormet fremover og har egentlig aldri sett seg tilbake.
The Juba dance or hambone, originally known as Pattin' Juba (Giouba, Haiti: Djouba), is a style of dance that involves stomping as well as slapping and patting the arms, legs, chest, and cheeks. A Juba Dance performance could include: counter-clockwise turning, often with one leg raised, and stomping and slapping. (wikipedia)
På discogs er Knutsen & Ludvigsens 'Style' beskrevet som 'New Wave, Psychedelic Rock, Avantgarde'. Ganske fornøyelig, selv om duoen rett som det var sneiet innom psykedeliske og eksperimentelle marker. Knutsen & Ludvigsen har aldri vært musikk bare for barn. Dvs. i begynnelsen lagde de musikk for barn (dvs. definert som 'barnemusikkk'), men voksne kunne mer enn gjerne være med som følge på konserter, samt befinne seg ivrig lyttende i bakgrunnen. Som det står på omslaget til singelen "Frøken detektiv/Balladen om Nancy Drew": 'Obs! Dette er ingen barneplate! Knapt nok for voksne.' Etter hvert som barn ble større (og til slutt voksne) beholdt mange den gode smak, og holdt fast ved sine barndoms helter. I tillegg kom (kommer!) stadig nye barnekull til, slik at Knutsen & Ludvigsen ble (blir!) stadig større med årene. Fortsatt tiltrekker de seg massene, 30 år etter sin siste plate.
Juba Juba inneholder de store klassikerne "Dum og deilig" og "Kanskje kommer Kongen" - to sanger som har sikret sin plass i den norske kulturhistorien. Dette er låter innenfor begrepene 'folkekjære' og 'folkesjela', uten at dette er en hemsko. Tvertimot. Så godt som alle de 15 sangene på Juba Juba er kjente og kjære, samt også spinnville og eventyrlige historier. "Kan det være nødvendig" er den legendariske låten som i DumDum Boys sine hender gjorde uvenner til bestevenner igjen. "Ku i tunnelen", "Brilleslange", "Gammel negermarsj", "Spøkelsestoget" og "Inni en sekk" er tekstmessige dribleraid inn i det, tja, la oss kalle det det psykedeliske landskapet, mens "Syk" er hakket villere. Ja, faktisk kanskje den mest absurde låten de har laget (ved siden av "Jeg er en forhekset prinsesse", fra Fiskepudding! Lakrisbåter!). Knutsen & Ludvigsen var gode på godnattviser såvel som goddagviser, her representert med hhv. "Liten aftensang" og "God morgen Norge". Det er en utrolig schwong over Knutsen & Ludvigsens tekstunivers, deres musikalske poesi, enten det er av det lyriske eller surrealistiske slaget. I tillegg kommer så den gode melodi. Knutsen & Ludvigsen lagde alltid catchy låter. Pop, eller rettere sagt god pop, er noe universielt, noe grenseløst. Derfor hadde det vært spennede å se hvor langt de kunne ha nådd med f.eks. engelske tekster, eller spanske, eller kanskje til og med kinesiske. Forestill deg "Eg ve te Bergen" som "Let's go to Kansas" eller "Quiero a Palma"... Juba Juba ble storstilt feiret (tolket av de mest kjente norske artister) både ved 25 og nå ved 30. Den er så bra at den vil snurre gang på gang på gang på gang, i år etter år etter år etter år...

Raga Rockers
The Return Of The Raga Rockers
Norsk Sam
A raga (literally "colour, hue" but also "beauty, melody"; also spelled raag, raaga, ragam; pronounced ra-ga, ra-g or ra-gam) is one of the melodic modes used in Indian classical music. A raga uses a series of five or more musical notes upon which a melody is constructed. However, the way the notes are approached and rendered in musical phrases and the mood they convey are more important in defining a raga than the notes themselves. In the Indian musical tradition, ra-gas are associated with different times of the day, or with seasons.
Michael Krohn sparket i gang sitt Raga Rockers i 1982, og året etter lanserte de sin første langspiller (langspiller i Raga-forstand er som oftest noe kontant og kortspilt, med effektiv spilletid, à la ishockey). De lanserte med hevet hode sin debut som en tilbakekomst ('the return'), og var i det hele tatt et band på rett sted til rett tid. Med sin rett-fram-rock'n'roll, eller ny-rock gjort med iver og spillekåthet. Som en blanding av å være våryr og brisen. De var et Stooges på druesukker. Jeg husker fortsatt kicket det ga da jeg fikk tak i og spilte The Return of... for første gang, ikke så veldig lenge etter at den kom. Krohn hadde forlatt trommene i et Kjøtt i oppløsning. Han trommet sine nye menn sammen, og stammen er den samme da som nå når de lanserer sitt nye album Faktor X i desember: Livio Aiello på bass og Jan Arne Kristiansen på trommer. Ragas første gitarist Bruno Hovden, omkom i en tragisk bilulykke etter å ha bidratt på bandets to første plater. Men selve Raga-essensen finner du i krohn-juvelene: Michael Krohns snertne penn, hans enkle og catchy sanger, toppet med en super-kul stemme. Og: i alle ledd finner du glimt-i-øyet.
Min intro til moderne norsk rock gikk via DePress og The Aller Værste! De var begge døråpnere til en helt ny verden. Rundt samme tid stiftet jeg selvsagt bekjentskap med Kjøtt og Wannskrækk også, og jeg vil påstå at disse fire er de fire store for sin tid (ca. 1979-1985) før de neste fire store (med noen av de samme involvert) entret norsk rocks kredible tinder. Krohn var og er med, han har gitt sine bidrag til norsk rock fra 1979 til i dag. Om enn med noen kreative berg-og-dalbane-turer. Men i 1983 var han ung og yppig og frontet et band som struttet og spradet. The Return Of The Raga Rockers er rett og slett en parademarsj, fra "Idiot Rock" og "Drept kjendis", til "Se og Hør" og "Depp", via glansnummeret "Når knoklene blir til gelé", og til den noen nedstemte avslutningen "Trist at det skulle ende slik". Sammen med Maskiner i Nirvana (1985) utgjør den mine favoritt-Raga-plater, og ved gjenhør får jeg den samme stemningen som ved første møte. Tøft og kult.
Juba Juba! Raga Raga!
Copyright © 2013 Håvard Oppøyen