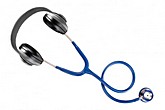 Germany - Full Moon 195 - 08/02/12

From head to heart
Tangerine Dream's Zeit


Following our retroscope series of latter years, here we go again! Here's Speakers' corner's cousin; From head to heart. Luna Kafé's focused eye on great events, fantastic happenings, absolute milestones, or other curious incidents from the historic shelves'n'vaults of pop'n'rock. Blowing our ears and our head, punching our chest and shaking our heart. Making us go sentimental, but not slaphappy. This moonth the Lunar spotlight revisits a German album from 1972, by a band exploring and experimenting with the outer spheres musically for decades. Tagged electronic, cosmic, kraut, new age and more, and the band has released more than two hundred albums, singles, EPs and compilations since the formation in 1967. And, they're still active. The dream never stops.

Tangerine Dream
Zeit
Ohr Records
Tangerine Dream from West Berlin. Edgar Froese the main man. He started the band as some arty student outlet for his experimental ideas in 1967. The band name was inspired by John Lennon's "Lucy In The Sky..." ('... with tangerine trees and marmalade skies ...'), or was it the title of English Kaleidoscope's debut album released a little later the same year? Fluctuating line-ups. The debut "rock" album Electronic Meditation (neither very electronic, nor meditative) from 1970 included synthesizer whizz-kids Conrad Schnitzler and Klaus Schulze on violin/cello and drums/percussion respectively and there were no synthesizers involved at all. The two men were gone and the key instrument was introduced on Tangerine Dream's second (and some may say first real) album Alpha Centauri. By then they were reaching for the stars as the title indicates. Outer-atmospheric moods labelled Kosmische Musik by the main man.
Zeit (German for Time) was the third, a double LP, one track on each LP-side exploring outer space even further. Released in August 1972. Introducing the classic line-up of Christopher Franke (keyboards and percussion), Peter Baumann (keyboards and vibraphone) and Edgar Froese who didn't handle any synthesizers at the time, only sound generators and the glissando guitar that is adding a lot to the cosmic feels throughout the album. Some interesting guests here as well, all of them on the opening track "Birth Of Liquid Plejades". The Cologne Cello Quartet adds a hypnotic vibe at the beginning, a mighty drone spinning around an A minor chord, I've read. Steve Schroyder contributes organ to the last part. He was a member of the line-up that recorded Alpha Centauri and this is apparently the last he did with the band. Florian Fricke of fellow travellers Popol Vuh adds Moog synthesizer. The saying goes he was asked because Tangerine Dream couldn't afford to buy a Moog themselves at the time.
The album was recorded at Dieter Dierks' studio outside Köln/Cologne, like its predecessor and successor. Dierks Studios was a cornerstone in the development of German exploring rock, Krautrock, from the late 1960s until the middle of the 1970s when Dieter discovered heavy metal and Scorpions. Also, the record label needs to be mentioned. Edgar Froese got in contact with Rolf-Ulrich Kaiser at an early time and Tangerine Dreams first four albums were released on his Ohr Records. Along with Ohr's two sister labels Pilz Records and Kosmische Musik set up by Kaiser, and Brain Records started by a couple of dissatisfied co-workers of his, Ohr was the vital outlet for the development of Krautrock.
Zeit is not your average Tangerine Dream album; it's probably the most experimental of them all. There are no rhythms here, but the music progresses at slow pace. And it's hard to discern any real melodies. On the other hand it's not noisy stuff. It's mainly quiet and not particularly atonal. There's too much happening for it to be characterised as minimalism and too many conventional instruments, not least organs, to be labelled contemporary electronic music. The nearest characteristics might be electro-acoustic, musique concrète or ambient. There is a bit too much going on for the latter, too, I guess, though Zeit might have been a great inspiration for Brian Eno's ambient experiments a few years later. Well, let's leave it at Edgar Froese's label mentioned above, cosmic music, and the album's subtitle Largo In Four Movements, which also reveals a bit; largo meaning very slow music. Some people find the four movements scary, others nice to meditate to, or a means to fly away into outer space.
Let's give the task to Julian Cope to describe the music further, from his book Krautrocksampler (Head Heritage 1995):
'Aaaaaah... the harmony of Zeit is the greatest of any rock'n'roll lullabies. Its soothing medicating soporific tones are an exquisite flying carpet that takes you ever so gently up into the Land of Hyper-nod. Though Zeit is not my favourite T. Dream LP, it is by far the most played and the one I would kiss Edgar Froese hardest for creating 80 minutes of utter Kosmische beauty. Music that hangs in Deep-space. Songs the size of planets with titles the size of cities. "Birth Of Liquid Plejades", "Nebulous Dawn", "Origin Of Supernatural Probabilities" and the title track "Zeit". Released on one CD, Zeit is a perfect riot. I spin it over & over for hours on end. Like the Tony Conrad CD (Julian is referring to 'Outside The Dream Syndicate' with Conrad and Faust), its remarkable unchanging unfolding near-static barely-shifting vegetable organic-ness takes over the room and permeates the whole house...'.
The following album Atem was a favourite of John Peel's. It led to a contract with Richard Branson's Virgin Records. Tangerine Dream went on to produce more structured and rhythmic music and international success. Julian Cope describes it as easy listening compared to the Ohr albums. Still, often ground-breaking at the time, that was vital for the development of ambient, trance ..., whatever genre within electronica. By now Edgar Froese and his still fluctuating line-ups of Tangerine Dream have released more than 80 longplayers including lots of live and remix albums. I am not a devoted fan, but Zeit is an album I can return to again and again. It still sounds as fresh and different as the first time I heard it. Despite its title, it's out of time.
Copyright © 2012 JP