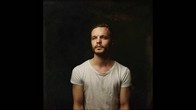 Sweden - Full Moon 246 - 09/16/16

The Tallest Man on Earth
Rivers
Dead Oceans

The Tallest Man on Earth (a.k.a. Kristian Matsson) is a long, tall and cool Swede. Well, I'm not sure if he's long and tall. He might be a regular length type of person, but he is a cool player for sure. His album of last year, Dark Bird Is Home was an amazingly good recording of songs. Here is a brand new track, and it is a low-voiced, balladry tune as good at it gets. It is very, very good indeed. I hope that this single is taken from an upcoming (5th) album of Dark Bird Is Home quality.

I'm not sure if The Tallest Man on Earth is ready with a new album already, but this new song "Rivers" is modern folk-rock at its best. A discreet song holding Mattson's fine voice, with a neat acoustic guitar (fingerpicking), and a discreet trumpet. There was even a new single from The Tallest Man on Earth back in June, called "Time of the Blue" which is more of a Dylanesque track. It seems Mattson is in a creative mood this year. Entertainment Weekly recently wrote that there are (with some exceptions, of course) 'two kinds of The Tallest Man on Earth songs: beautiful, acoustic folk rock songs about natural landscapes and growing up, and the more experimental ballads that bring in keyboard or electric guitar.' "Rivers" fits the former, while "Time of the Blue" can be filed with the latter. The Tallest Man on Earth has just taken on a short tour of Europe, before a quick return to the US and then heading on to Australia. Hopefully he'll reach the Northern European shores on his next travel. Until then, let "Rivers" float wild.

Copyright © 2016 H. Oppøyen

You may also want to check out our Tallest Man on Earth articles/reviews: Dark Bird is Home, Dark Bird is Home.
If you wish to print this review, we have a printer friendly version.
We also have 162 other articles/reviews of artists from Sweden in our archive: