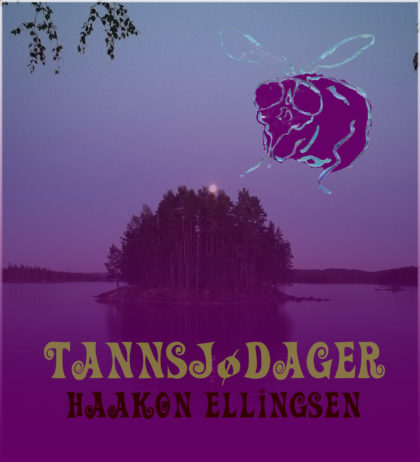 Norway - Full Moon 246 - 09/16/16

Haakon Ellingsen
Tannsjødager
Termo Records / Ellingsongs

Last time we met Haakon, in June, he was in a sunny Amsterdam. Now we find him on the shore of Tannsjøen, a lake on the border between Norway and Sweden, drinking fine white wine, having a good time and forgetting about family problems at home. During daytime, at least, as long as the insects are not too aggressive. Musically he comes closer to deLillos than ever, the pop band that has been the closest to common property in Norway for the last two or three decades, and that Haakon has been a little bit involved in, in the past. At the same time the song has enough of Haakon's characteristic soft chord progressions to keep his loyal following satisfied. The mellow occasional discreet blend og guitars and keyboards belongs in the same category, though the flute playing might be a bit more distinguished than usual. "Tannsjødager" (Days At Tannsjøen) will probably be found on the forthcoming Haakon album Vi Varmer Oss Nå (meaning something like We're Getting Warm Now), due for release when the cold has reached our shores, in October or November.

Copyright © 2016 JP

You may also want to check out our Haakon Ellingsen articles/reviews: Bounty, Egelantiersstraat, Orkaner og fuglesang, September, September, The Plum Album.
If you wish to print this review, we have a printer friendly version.
We also have 722 other articles/reviews of artists from Norway in our archive: